Triangle Life and Health: Your Trusted Source for Medicare, ACA Health Insurance, and Final Expense Life Insurance
Unraveling the Complexity of Healthcare Coverage
Welcome to Triangle Life and Health, your premier destination for expert guidance and comprehensive solutions in the realm of healthcare coverage. With over two decades of experience, our dedicated team is committed to simplifying the complexities of Medicare, ACA Health Insurance, and Final Expense Life Insurance. We understand that navigating the ever-evolving healthcare landscape can be daunting, and that's why we are here to provide clarity, support, and peace of mind.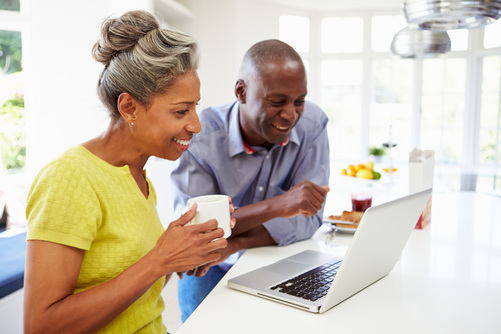 Your Medicare Experts
Expertise in Medicare Made Simple

Medicare is a critical component of healthcare for millions of Americans. However, its intricate rules and numerous plan options can easily overwhelm even the most savvy individuals. At Triangle Life and Health, we specialize in demystifying Medicare, ensuring that you make informed decisions that align with your unique healthcare needs. Our seasoned experts are well-versed in the intricacies of Medicare Part A, Part B, Part C (Medicare Advantage), Part D (Prescription Drug Coverage), and Medigap policies. We guide you through the enrollment process, help you choose the right plan, and provide ongoing support to ensure that you maximize your benefits while minimizing your out-of-pocket expenses.
Personalized Medicare Consultations
We believe that healthcare coverage should be tailored to your specific circumstances. That's why we offer personalized Medicare consultations. Our team takes the time to understand your healthcare needs, budget constraints, and long-term goals. Whether you're approaching Medicare eligibility or exploring your options during the Annual Enrollment Period, we're here to provide expert advice that puts your interests first. Our commitment to transparency means that you'll always have a clear understanding of the choices available to you.
Staying Informed and Up-to-Date
The healthcare landscape is constantly evolving, with new regulations and plan options emerging regularly. Our team at Triangle Life and Health is dedicated to staying abreast of these changes. We monitor updates from the Centers for Medicare & Medicaid Services (CMS) and insurance carriers, ensuring that you have access to the latest information and options. This commitment to staying informed allows us to adapt your coverage to your evolving needs, guaranteeing that you continue to receive the best possible healthcare benefits.
ACA Health Insurance Solutions
Navigating the Affordable Care Act (ACA)
The Affordable Care Act (ACA) has transformed the landscape of health insurance in the United States. It has provided millions of individuals and families with access to affordable, comprehensive healthcare coverage. However, understanding the ACA and selecting the right plan can be a challenging task. At Triangle Life and Health, we are experts in ACA Health Insurance, and we are here to guide you through the process.
Customized ACA Plans
We recognize that your healthcare needs are unique. Our experienced team will assess your situation, including your income, family size, and individual healthcare requirements, to determine the most suitable ACA plan for you. We explain the different metal tiers, subsidies, and enrollment periods, ensuring that you make an informed decision. Our goal is to secure a plan that not only complies with the ACA but also provides you with the coverage you need to safeguard your health and financial well-being.
Ongoing Support and Advocacy
Your relationship with Triangle Life and Health doesn't end once you've selected an ACA plan. We are committed to providing ongoing support and advocacy. Our team is readily available to address any questions or concerns that may arise during the course of your coverage. We assist with claims, help you understand your benefits, and ensure that your ACA Health Insurance remains aligned with your evolving needs.
Final Expense Life Insurance
Preparing for the Future with Final Expense Life Insurance
Planning for the future is a responsible and caring act, and Final Expense Life Insurance is a crucial component of that plan. At Triangle Life and Health, we specialize in helping you secure the peace of mind that comes with knowing your loved ones will be protected from the financial burden of final expenses. Our team of experts is here to assist you in making informed decisions about this important aspect of your financial security.
Customized Final Expense Solutions
We understand that everyone's financial situation and final wishes are unique. Our Final Expense Life Insurance solutions are tailored to your specific needs, ensuring that you receive the coverage that matters most to you. We work closely with reputable insurance carriers to provide you with a range of options, all with competitive rates and flexible terms. Whether you're seeking a traditional whole life policy or exploring burial insurance options, we are here to guide you through the process.
Comprehensive Support and Peace of Mind
Our commitment to you doesn't stop at policy issuance. We are dedicated to providing comprehensive support throughout the life of your Final Expense Life Insurance policy. Our team is here to assist with beneficiary designations, claims processing, and policy adjustments as your needs evolve. With Triangle Life and Health by your side, you can rest assured that your loved ones will be taken care of when they need it most.
In Conclusion
Triangle Life and Health is your trusted partner in navigating the complex world of Medicare, ACA Health Insurance, and Final Expense Life Insurance. With our expertise, personalized guidance, and commitment to your well-being, you can make informed choices that ensure your healthcare and financial security. Contact us today to embark on a journey toward peace of mind and a brighter, more secure future.
​