Medicare Supplement Insurance Raleigh NC
Medicare Supplement Insurance Raleigh (Medigap)
Individuals with original Medicare insurance in Raleigh, may not have all of the medical expenses fully covered. Medicare Parts A and B often only cover a portion of the services that are required, leaving many people with out of pocket costs that they weren't expecting.
Medicare Supplement plans, also known as Medigap can help lower, and sometimes completely get rid of these additional costs. At Triangle Life & Health, we understand which Medicare Supplement plans are available and we can help find the best solution to fit your healthcare needs as well as your budget. We provide our Raleigh Medigap consultations at no charge to our clients.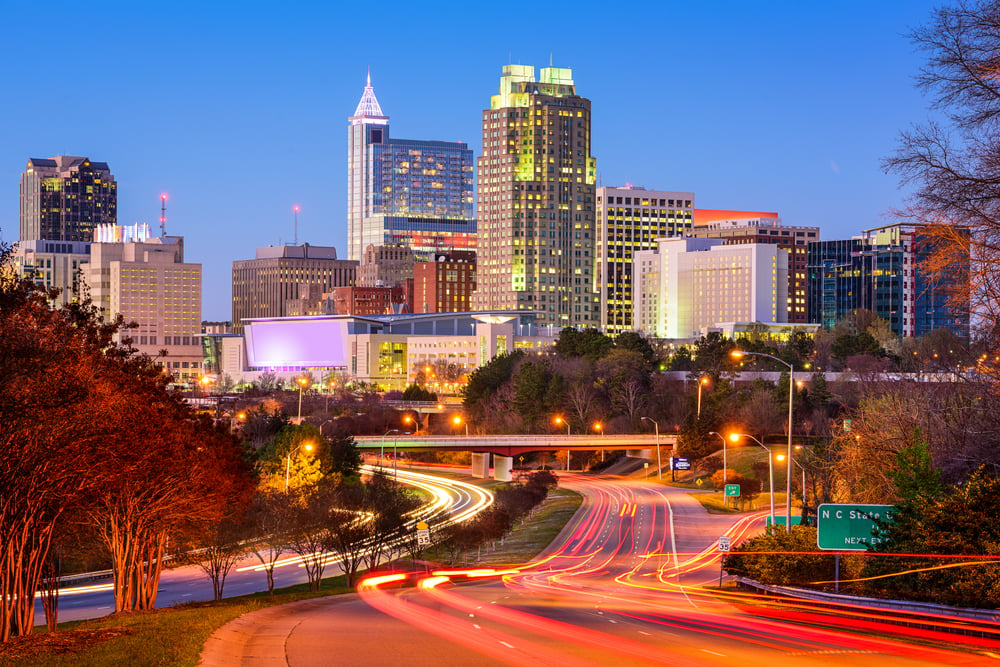 Am I Eligible For Medigap in Raleigh? Approximately 40% Of Seniors Have a Medicare Supplement Policy in NC
In order to enroll in a Medicare Supplement Plan in Raleigh, you must be enrolled in Medicare Part A and Medicare Part B. You also can't already have a Medicare Advantage Plan, unless you are switching back to your Original Medicare plan.
Though it isn't always required, it is the best idea to buy a Medicare Supplemental policy when you are first eligible (you have an enrollment period that lasts for 6 months after you turn 65 years old). During this time, insurance companies must allow you to buy any Medigap policy sold in your state, even if you have pre-existing conditions.
Once your open enrollment period is over, you may be declined for Medigap, or potentially need to pay more for your premium. It is also worth noting that Medicare Supplemental Insurance plans are only eligible for individuals, if you have a spouse, you will both need separate policies.
Finally, you should know that Medigap plans sold after 2006 no longer include prescription drug coverage. They also generally do not cover vision, dental, home healthcare, and long term health care needs.
Choosing The Best Medigap Plan In Raleigh NC
With so many different Raleigh Medigap providers, coverage levels, and rules, it can be hard to determine which is the right Medicare Supplemental Plan for you. However, choosing the right plan early on can be very beneficial.
This is because once you are enrolled in a Medigap plan, the rates can't raise and you can't be dropped from your policy so long as you pay the premium on time. The health insurance agents at Triangle Life & Health understand the right questions to ask to determine your general health level, health concerns & needs, and other questions that are pertinent to helping you find the very best Medigap plan.
Because we represent multiple carriers, you won't just get a simple quote, we will compare the different insurance plans that are available to you and present you with the options that make the most sense for your situation.
We know how confusing all of the information on Medicare Supplemental Insurance Plans can be, which is why we are always here to help make the task of selecting your Medicare Supplement coverage as easy as possible. Contact us online or give us a call at 919-679-9911 to schedule a free Medicare Supplement consultation in Raleigh NC, today.
Contact Us For A Free Quote on Medicare Supplement Insurance in Raleigh NC
At Triangle Life & Health, we work with clients all over Raleigh & North Carolina to find the right Medicare Supplement plans (Medigap)
We have access to multiple carriers and we have the knowledge and understanding to work with each individual to select the plan that is right for them. We also offer free consultations for burial insurance and final expense insurance, Medicare Advantage, Medicare Part D (Prescription Drug), and Original Medicare.
We provide these services across North Carolina, including (but not limited to) the following cities and towns: Raleigh, Durham, Apex, Wilmington, Cary, Charlotte, Greensboro, Asheville, Chapel Hill, Fayetteville, Southern Pines & Beyond. Contact our team today at 919-679-9914 or online and get a free quote for Medicare Supplemental Insurance in Raleigh NC.