Dental Insurance in North Carolina
Why Dental Insurance?
Maintaining good oral health is vital for your overall well-being. However, dental check-ups, cleanings, and treatments can be costly. That's where dental insurance becomes invaluable. By investing in dental insurance, you gain financial protection as it covers a portion of your dental expenses, alleviating the burden on your wallet.
Our Dental Insurance Plans
At Triangle Life and Health, we understand that each individual and family has unique dental needs and budget considerations. That's why we offer a diverse range of comprehensive dental insurance plans tailored to suit your specific requirements. Our plans encompass a wide array of services, including preventive care, restorative treatments, orthodontics, and more. By partnering with a network of trusted dental professionals, we ensure you have access to high-quality dental care at affordable rates.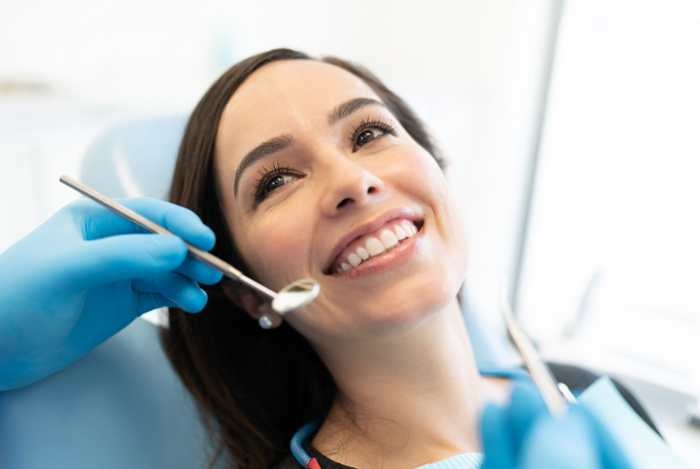 Key Benefits of Dental Insurance
1. Preventive Care
Regular dental check-ups and cleanings are essential for maintaining optimal oral health. With dental insurance, you can enjoy coverage for preventive services such as routine exams, X-rays, and cleanings. This coverage encourages you to prioritize preventive care and take proactive steps towards maintaining a healthy smile.
2. Cost Savings
Dental insurance helps you save money by sharing the cost of dental procedures. Whether you require fillings, root canals, crowns, or braces, having insurance significantly reduces your out-of-pocket expenses. By making dental care more affordable, insurance ensures you can receive the treatments you need without financial strain.
3. Extensive Network of Dentists
Our dental insurance plans include access to a wide network of dentists who have agreed to provide services at negotiated rates. This network ensures that you can conveniently find and choose from a diverse group of dental professionals in your area. With a broad selection of providers, finding the right dentist for your specific needs becomes easier than ever.
4. Coverage for Major Procedures
Dental insurance provides coverage for major dental procedures, such as oral surgery, periodontal treatments, and dental implants. These procedures often come with substantial costs, and having insurance significantly eases the financial burden. By offering coverage for major treatments, dental insurance empowers you to prioritize your oral health without worrying about exorbitant expenses.
Choosing the Right Dental Insurance Plan
We understand that selecting the right dental insurance plan can feel overwhelming. That's why our team of experts is here to assist you every step of the way. Our knowledgeable professionals will help you navigate through different coverage options, explain terms and conditions, and address any questions or concerns you may have. With our guidance, you can make an informed decision that aligns with your specific needs and budget.
Take the Next Step
Investing in dental insurance is an investment in your oral health and overall well-being. Don't let the cost of dental care hinder you from receiving the necessary treatments. Explore our dental insurance plans today and take the next step towards a healthier smile. Contact us now to learn more and get a personalized quote tailored to your individual needs.