Burial Insurance & Final Expense Coverage in North Carolina
It's no secret that final expenses and the costs of burials aren't cheap. Burial insurance can solve this problem. A basic funeral in North Carolina, on average, carries a $11,000 dollar price tag. Most people aren't too fond of thinking about what will happen when they pass away, but ignoring the issue can saddle your family & loved ones with a hefty bill that they aren't prepared for.
Final expense insurance, or burial insurance, is also a great alternative or supplement to a traditional life insurance plan.
Final expense insurance in North Carolina is more affordable than traditional life insurance. The premiums never raise, they don't require a doctor's exam, and can even provide funds to your family in as little as 24 hours of your passing.
That means your family will have money in the short term for day-to-day expenses or immediate expenses that arise quickly after your passing.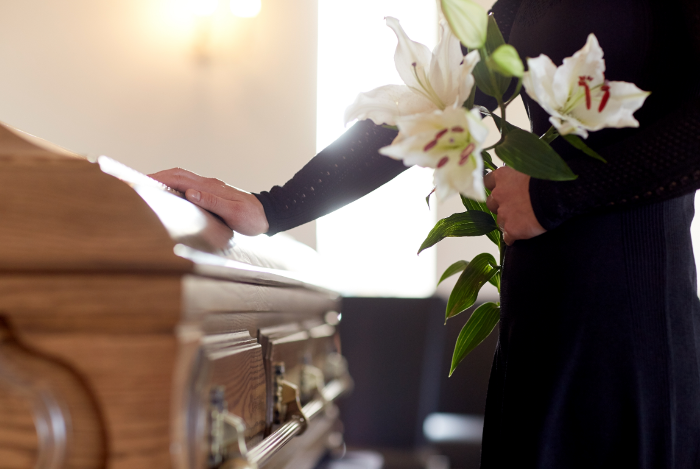 Why Choose Triangle Life & Health For Burial Insurance NC?
Triangle Life & Health partners with all of the top-rated insurance companies to find the lowest rates available for the coverage you want. Because we aren't tied to a single company for final expense insurance, we can make sure that you get the best rates available to you, with an amount of final expense coverage that you and your loved ones will be comfortable with.
Benefits Of Final Expense Insurance in North Carolina
Our goal is to give you peace of mind so that you can sleep better at night, knowing that these unanticipated expenses won't burden your family. Some benefits of our burial expense insurance in North Carolina are:
They do not expire at any age.
Your rates are fixed for the rest of your life.
You don't have to purchase an expensive policy to be covered.
Even with pre-existing conditions, you can usually get coverage.
These benefits are key because as we get older, there is a higher likelihood of developing serious health issues. Because you are locked in at a fixed rate, you never have to worry about the cost becoming prohibitive.
These insurance plans are great for individuals with fixed incomes. Additionally, even if you are old and have health problems, it's not too late to get coverage that will give you and your family the peace of mind they deserve.
Our NC Burial Insurance Quote Process
We try to make it easy for you to get a quote for your Burial Insurance & Final Expense insurance in North Carolina. There are only 3 easy steps to get you a quote for the coverage you want.
Step 1: Complete the form
Step 2: We'll find the best rates available
Step 3: Apply online
Contact Triangle Life & Health For Burial Insurance in North Carolina
Call us at (919)679-9911, book your consultation on our calendar, or complete our quote request form, and we'll be in touch shortly. Aside from Burial Insurance, we also offer help understanding Medicare, Medicare Advantage, Medicare Supplements (Medigap), and Medicare Part D.