Medicare Advantage Plans in North Carolina
Why Choose Triangle Life and Health
Are you a resident of North Carolina approaching the age of 65 or already enrolled in Medicare? If so, you may be considering your healthcare options, and one of the most popular choices in the state is Medicare Advantage. But navigating the complex world of Medicare and its various plans can be challenging. That's where Triangle Life and Health, your trusted local insurance agency, comes in.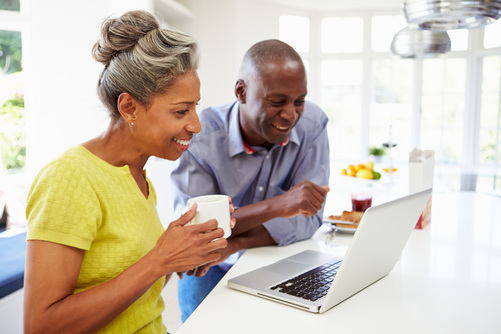 Understanding Medicare Advantage Plans
Medicare Advantage, also known as Medicare Part C, is an alternative way to receive your Medicare benefits in North Carolina. These plans are offered by private insurance companies approved by Medicare and provide you with all your Part A and Part B coverage, and often more.
Here are some key points about Medicare Advantage Plans:
All-in-One Coverage: With Medicare Advantage, you can get hospital (Part A), medical (Part B), and often prescription drug (Part D) coverage all in one plan.

Additional Benefits: Many Medicare Advantage plans include extra benefits such as vision, dental, hearing, and wellness programs that Original Medicare doesn't cover.

Network of Providers: These plans often have provider networks, which can be a positive if you have doctors or hospitals you prefer.

Cost Variability: The cost of Medicare Advantage plans can vary, with some plans offering $0 premiums, depending on where you live and the coverage you choose.
Why Choose a Local Insurance Agency
Choosing the right Medicare Advantage plan in North Carolina is a significant decision, and it's essential to have the guidance of experienced professionals who understand the local healthcare landscape. That's where Triangle Life and Health can assist you.
Personalized Service
When you work with us, you're not just a number. We take the time to understand your unique healthcare needs, budget, and lifestyle. Our local agents can provide personalized recommendations tailored to your situation, ensuring you get the best coverage at the right price.
Local Expertise
As a North Carolina-based agency, we have in-depth knowledge of the Medicare Advantage plans available in the state. We can help you navigate the options specific to North Carolina, including those offered by well-known insurance companies like Blue Cross Blue Shield of North Carolina and Humana.
Simplifying the Process
Medicare can be confusing, and the enrollment process can be daunting. Our experienced agents will guide you through every step, from plan selection to enrollment, ensuring you understand your options and obligations. We simplify the complex Medicare Advantage world, so you can make informed decisions.
Ongoing Support
Our commitment doesn't end with enrollment. We're here for you throughout the year to address any questions or concerns about your Medicare Advantage plan. Whether you need help with claims, changes to your coverage, or understanding your benefits, we're just a phone call away.
Contact Triangle Life and Health Today
Are you ready to explore your Medicare Advantage options in North Carolina and experience the benefits of local expertise? Contact Triangle Life and Health today, and let us help you make the right choice for your healthcare needs. Our friendly and knowledgeable agents are here to provide you with the information and support you need to secure your health and well-being during your retirement years.
Don't navigate the world of Medicare alone. Contact us, and let's work together to find the perfect Medicare Advantage plan for you. Your health and peace of mind are our top priorities!